Issue 3 – Spring 2021
ISBN 978173671829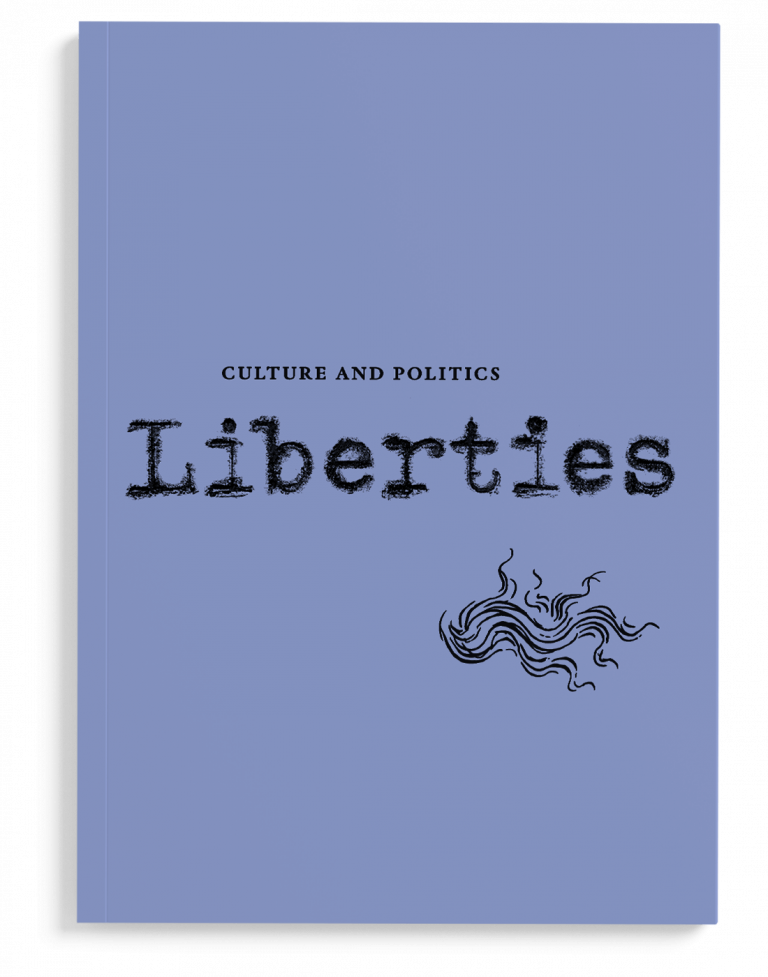 Table of Contents
GILLES KEPEL

The Murder of Samuel Paty

INGRID ROWLAND

The Unsettled Dust

VLADIMIR KARA-MURZA

Putin's Poisons

PAUL STARR

Reckoning With National Failure: The Case of Covid

HENRI COLE

Lament for the Maker
Guns
Glass of Absinthe
Slowly in Haste
Horace

BECCA ROTHFELD

Sanctimony Literature

ENRIQUE KRAUZE

A Modest Utopia

WILLIAM DERESIEWICZ

The Individual Nuisance

BENJAMIN MOSER

Hals at Nightfall

CHAIM NACHMAN BIALIK

At the Bookcase

DAVID NIRENBERG

Gods and Pathogens

AGNES CALLARD

Romance Without Love; Love Without Romance

MITCHELL ABIDOR

The Beliefs of Cyclones

PETER PHILLIPS

Josquin's Secrets

PAUL MULDOON

Rosalind
Chimpunk
Viral
A Bull

DAVID THOMSON

Stealing Kisses

CELESTE MARCUS

The Pluralist Heart

LEON WIESELTIER

Where Are the Americans?
Contributors
GILLES KEPEL is the Middle East and Mediterranean Chair Professor at Ecole Normale Supérieure in Paris and the author most recently of Terror in France: the Rise of Jihad in the West and Away from Chaos: The Middle-East and the Challenge to the West.
INGRID ROWLAND is the author, among other books, of From Pompeii: The Afterlife of a Roman Town. She teaches at Notre Dame.

 

VLADIMIR KARA-MURZA is a Russian opposition politician and writer. He chairs the Boris Nemtsov Foundation for Freedom and serves as vice president at the Free Russia Foundation.
PAUL STARR is a professor of sociology and public affairs at Princeton University, and the author, most recently, of Entrenchment: Wealth, Power and the Constitution of Democratic Societies.
HENRI COLE is an American poet. Blizzard, his latest collection of poetry, was published last year.
BECCA ROTHFELD is a PhD candidate in philosophy at Harvard and a contributing editor at The Point.
ENRIQUE KRAUZE is a Mexican essayist, producer, and publisher. He is the author of many books and the founder of the magazine Letras Libres.

 

WILLIAM DERESIEWICZ is the author of Excellent Sheep and, most recently, The Death of the Artist.
BENJAMIN MOSER is the author, among other books, of Why This World: A Biography of Clarice Lispector and Sontag: Her Life and Work.

 

CHAIM NACHMAN BIALIK, who was born in 1873 and died in 1934, was one of the pioneers of modern Hebrew poetry and the founders of Israeli culture. This translation is dedicated to Allan Nadler.
DAVID NIRENBERG is the Dean of the Divinity School of the University of Chicago.

 

AGNES CALLARD is a professor of philosophy at the University of Chicago.
MITCHELL ABIDOR is a writer and translator, most recently of Victor Serge's Notebooks 1936–1947.
PETER PHILLIPS is a choral conductor, musicologist and the founder of The Tallis Scholars.

 

PAUL MULDOON is an Irish poet. His most recent book is Frolic and Detour.
DAVID THOMSON's new books A Light in the Darkness: A History of Movie Directors and Disaster Mon Amour will be published this year.

 

CELESTE MARCUS is the managing editor of Liberties.
LEON WIESELTIER is the editor of Liberties.