Issue 2 – Winter 2021
ISBN 9781735718712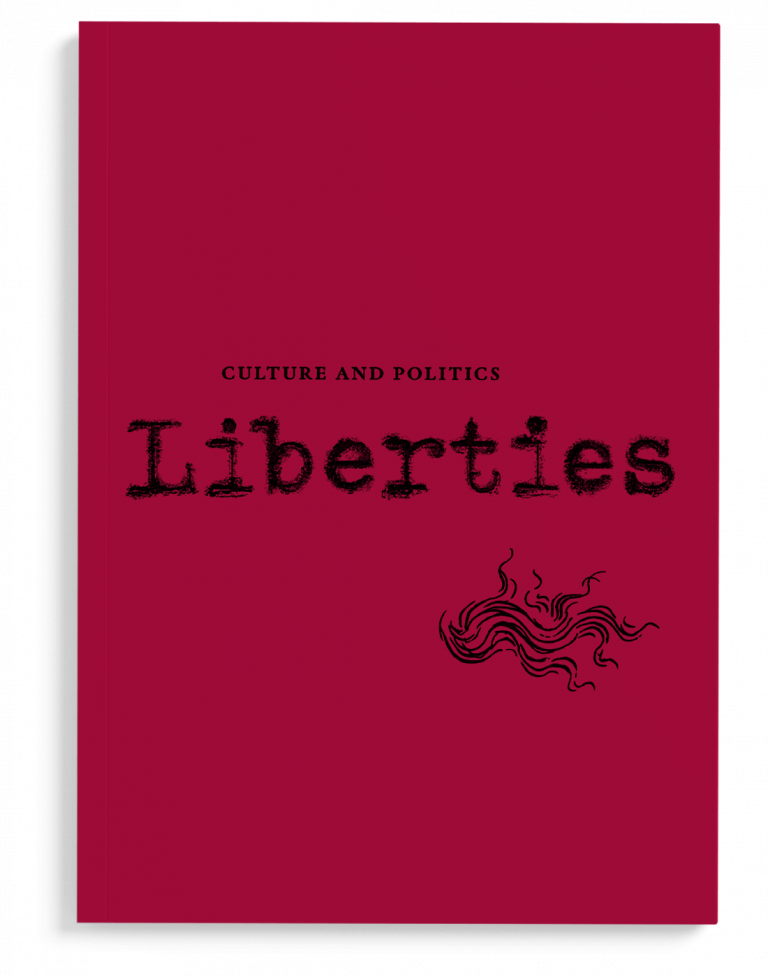 Table of Contents
ANTHONY JULIUS

Art's Troubles

NICHOLAS LEMANN

A New Politics, A New Economics

ALFRED BRENDEL

On Playing Beethoven: Marginalia

PAUL BERMAN

The George Floyd Uprising

JORIE GRAHAM

Without
We Refused

FOUAD AJAM

The Story of Dalal

JACK GOLDSMITH

The Conservatives and The Court

EDWARD LUTTWAK

The Trouble with China

ROBERTO CALASSO

The Review Years

ISHION HUTCHINSON

Chorus of the Years
Crowns
Zungguzungguguzungguzeng

WALTER SCHEIDEL

After Covid

HELEN VENDLER


trangering

ROBERT ALTER

Lolita Now

DARYL MICHAEL SCOTT

The Scandal of Thirteentherism

ROSANNA WARREN

Theseus
The Flood
"Dead Flowers"
Burning the Bed

ALASTAIR MACAULAY

Balanchine's Plot

DAVID GREENBERG

Naming Names

CELESTE MARCUS

The Student

LEON WIESELTIER

Some Possible Grounds for Hope
Contributors
ANTHONY JULIUS is a lawyer in the United Kingdom, and the author, among other books, of Transgressions: The Offences of Art.
NICHOLAS LEMANN is a professor at Columbia University Graduate School of Journalism and the author of Transaction Man: The Rise of the Deal and the Decline of the American Dream.
ALFRED BRENDEL, the pianist, is the author most recently of The Lady from Arezzo: My Musical Life and Other Matters.
PAUL BERMAN is the author of Power and the Idealists, among other books.
JORIE GRAHAM's Runaway, her fifteenth volume of poetry, was published last fall.
FOUAD AJAMI, the author of many books about the Arab world, died in 2014. "The Story of Dalal" is taken from his unpublished memoir When Magic Ends.
JACK GOLDSMITH teaches law at Harvard University. His most recent book is In Hoffa's Shadow: A Stepfather, a Disappearance in Detroit, and My Search for the Truth.
EDWARD LUTTWAK has written many books on strategy, including The Rise of China vs. The Logic of Strategy.
ROBERTO CALASSO is the publisher of Adelphi Edizioni in Milan and the author most recently of The Celestial Hunter. This essay was translated by Richard Dixon.
ISHION HUTCHINSON's House of Lords and Commons, a volume of poems, was published in 2016. He teaches at Cornell University.
WALTER SCHEIDEL is professor of Classics and History at Stanford and the author of The Great Leveler: Violence and the History of Inequality from the Stone Age to the Twenty-First Century.
HELEN VENDLER is the author of Our Secret Discipline: Yeats and Lyric Form and The Ocean, the Bird, and the Scholar: Essays on Poets and Poetry.
ROBERT ALTER is professor of Hebrew and Comparative Literature at the University of California at Berkeley. His new book, Nabokov and the Real World: Between Appreciation and Defense, will appear this spring.
DARYL MICHAEL SCOTT is professor of History at Howard University.
ROSANNA WARREN is an American poet and the author most recently of Max Jacob: A Life in Art and Letters.
ALASTAIR MACAULAY is a critic and historian of the performing arts who was the chief dance critic of the New York Times and the chief theater critic of The Financial Times. Lincoln Kirstein's handwritten diaries, quoted in this essay, are kept in the New York Public Library for the Performing Arts and are cited here by permission of his literary executor, Nicholas Jenkins.
DAVID GREENBERG is a historian at Rutgers University. He is writing a biography of John Lewis.
CELESTE MARCUS is the managing editor of Liberties.
LEON WIESELTIER is the editor of Liberties.